For Support or PR inquiries on the Xbox One or Switch versions of the game, please email [email protected]
For Support for the PC version of the game, please submit a request on the 505 Games Support Page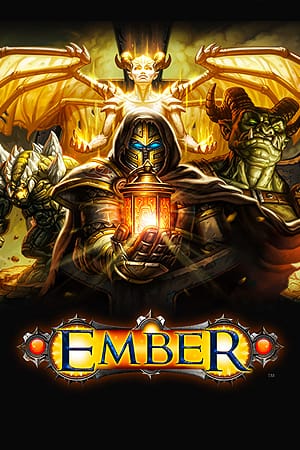 Fate. A power beyond anything man can possess. It was fate that lit up the sky one night and changed the course of history. It was fate that brought Domus to the brink.
Long ago, there was a lasting peace in Domus. The Druids, Humans, Elves, and Dwarves lived in harmony, sharing all that the land had to offer. But all of that changed the night the Embers lit up the sky, billions of tiny glowing beings falling to the earth. Magic had come to Domus, and the allure of power along with it. The Druids realized this and became the Lightbringers, protectors of Ember, and shepherds of magic. But the other races grew jealous, leading to war and the annihilation of the Lightbringers, and the eventual enslavement of the Embers.
Now, thousands of years later, the world stands upon the brink of destruction. The Ember's are dying off, and the lust for their dwindling power is tearing the kingdoms apart. But deep in a dark barrow a being stirs who can change the world. Is is too late? Can Domus be saved?
Platform: Xbox One, Switch, PC
Release Date: 2021 (Xbox One), 2020 (Switch), 2016 (PC)
Classic-style RPG with many hours of epic adventure
Immersive story filled with interesting characters, lore, adventure, and humor
Engaging party-based real-time combat system with tactical pause
Discover new companions with their own backstory quests
Hundreds of NPCs with their own stories, thoughts, and tales to tell
Over 70 quests with diverse gameplay
Over 65 combat skills for the player to use for customized battle party strategy
More than 20 handcrafted environments and dungeons
In-depth crafting system, everything from baking bread to forging magic weapons
Dynamic weather and time of day system
"Ember is a passion project and a game idea we've been working on for more than 10 years. Through the collaboration with 505 Games we are finally able to bring this love letter to classic RPGs to life," said Jeff Birns, CEO and creative director of N-Fusion Interactive. "We are eager to share Ember with the gaming community and hope they will appreciate it as much as we've enjoyed creating it over the years."
Players begin Ember as a Lightbringer, tasked with protecting the Embers in a world on the brink of collapse. Players travel through above and underground realms in forests, deserts and even a dark abyss, with the goal of reaching the saving the Embers. While exploring the player has a party of characters under his control, with "pause and play" style real-time combat. There are multiple dialog options with NPCs, giving them a chance to craft the story with a bit of personal choice.
"Ember's graphic fidelity, gameplay and streaming environments create an unparalleled and immersive gameplay experience that we're sure fans will love," added Ian Howe, president of 505 Games.